IDEC, leader in the design and construction of property for the logistics, industrial and service sectors, is currently working on a new warehouse for TRANSGOURMET in Saint Loubès (Gironde). You can take a look at how work is progressing four months after work began on this 23,200 m² project in this video.
A new multi-temperature logistics warehouse
TRANSGOURMET, which specialises in the distribution of chilled and frozen food and spices for the catering trade will be transferring its business from its existing site to a new logistics platform. The construction of this new project to suit the needs of its business has been awarded to the IDEC teams.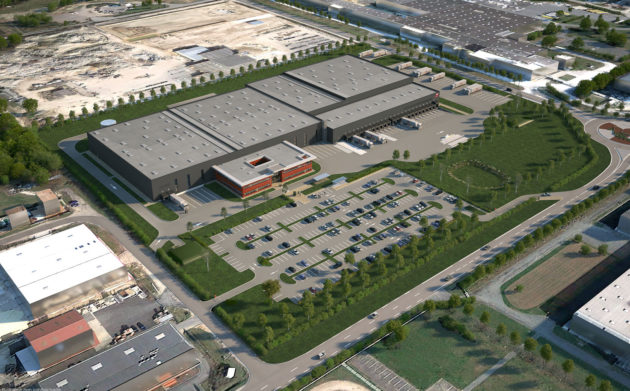 4 units and 2200 m² of offices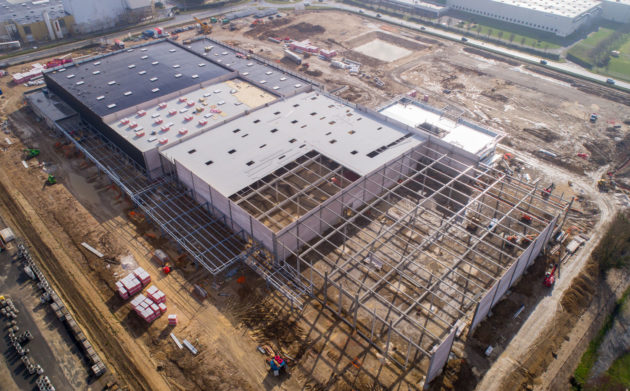 Work which began in October is based around a 19,500 m² storage area divided up into four units: two room temperature units, one refrigerated area (0 to 2 °C) and finally  a freezer unit (- 25 °C). The loading bays are also temperature controlled (0 to 2 °C). The project also involves 2200 m² of offices with a central patio, staff rooms and a staff restaurant for the administrative work. 1500 m² of technical areas complete the construction.
11 months of work
Since work began, the construction of this warehouse has been rapidly progressing. The frame of the building is in place revealing its final shape. The roof is currently going on and is 50% complete. The IDEC work teams are now supervising work on the flooring in the various units and in the office area. The building is expected to have all outside walls and roofing in place by the bend of next month. The project is due to be handed over next summer.
TRANSGOURMET, a loyal client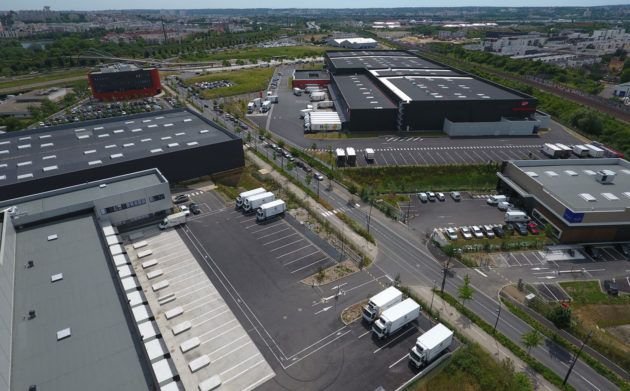 The construction of this new 23,200 logistics warehouse follows on from the first successful joint project between IDEC and the chilled and frozen food and spice specialist. IDEC worked alongside TRANSGOURMET in 2014 on the construction of their headquarters covering almost 5000 m² and a 19,400 m² controlled temperature warehouse in Valenton (Val de Marne). These two projects were built in the heart of the Val Pompadour Park developed by FAUBOURG PROMOTION, the developer and builder of business premises in the IDEC Group.