IDEC, the designer and builder of property for the logistics, industrial and service sector, is currently working on the construction of a new warehouse for XPO LOGISTICS in Fos sur Mer. There have been eight months of work since the operation was launched, so it is now time to take a look at how the construction of this 43,000 m² project that is due to be handed over in the first quarter of 2018, is progressing.
A transversal operation between FAUBOURG PROMOTION and IDEC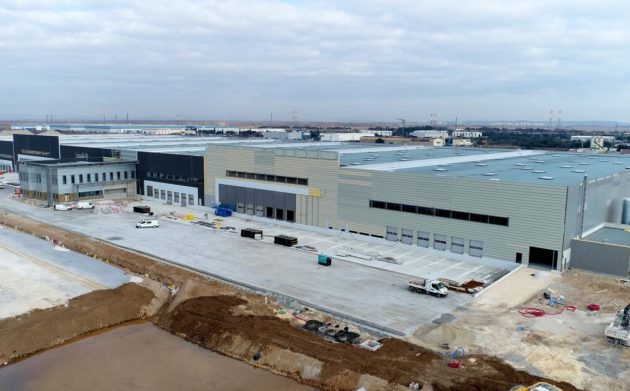 This warehouse currently being built by IDEC is located in the heart of the Euro Méditerranée Park in Fos sur Mer. This business park is being developed jointly by FAUBOURG PROMOTION, the property developer specialising in business premises within the IDEC Group. This transversality between the two companies within the Group meaning they were able to come up with a quick response was one of the key motivations for XPO LOGISTICS in carrying out this operation.
Seven storage units
XPO LOGISTICS is relying on the IDEC teams to build a new warehouse aimed at dealing with the logistics business for ELECTRO DEPOT, a household appliance retailer in Southern Europe. The project is based around seven storage units, including two with rack systems, while the other five offer general storage space. In addition to that, there are 1000 m² of offices with an open-space organisation.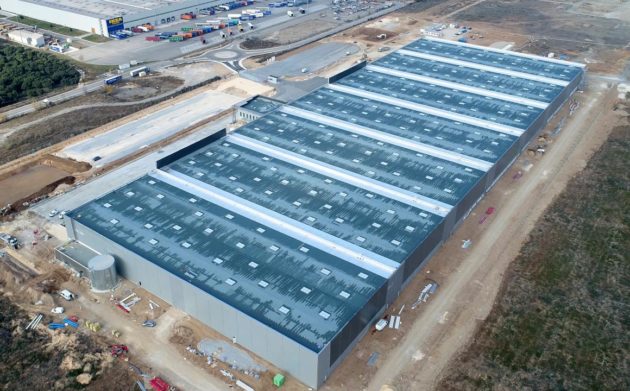 Work nearing completion
Eight months after work began, the project is close to what it will look like on completion. After laying the foundations on a plot with very specific characteristics (presence of water tables), the building has now been topped out with the doors and windows fitted, cladding installed and loading bay doors currently being built. The IDEC work teams are now supervising the completion of the technical installations and fitting out the offices and completing the outside area.