IDEC, which specialises in the design and construction of turnkey projects involving property for the logistics, industrial and the service sector, has just signed an agreement with the OPPBTP (construction sector safety executive). The partnership with this organisation dedicated to avoiding accidents aims to strengthen the safety procedures at worksites run by IDEC.
Aiming to be accident free
With safety in the workplace procedures in place aiming at ensuring the worksites are increasingly safe, IDEC has committed itself for many years to take care of the safety of workers erecting buildings. With its desire to see ongoing improvements, IDEC has signed up to a partnership with the reference organisation looking after this matter for those involved in the building sector and public works. "Working with the OPPBTP is part of our commitment to workplace safety," explained Tony MORAIS, General Director of IDEC. "With this partnership, the desire is to work together and better monitor our operations in terms of safety and therefore offer a benefit all our partners. We are stepping up measures aimed at being accident free on building sites. Signing up to this agreement is also a first step for possibly working with all of the companies in the IDEC Group in the future."
An innovative voluntary agreement
As General Contractor, IDEC does not pay fees directly to the OPPBTP, but they are nevertheless determined to work alongside this organisation. "We wish to make the most of the skills found at the OPPBTP to prevent accidents in the workplace. That will be beneficial for partnership firms and also to workers, who are the first to gain from these measures,"added Tony MORAIS. Jean-Louis MERCIER, Director of the OPPBTP Ile de France agency echoed these comments.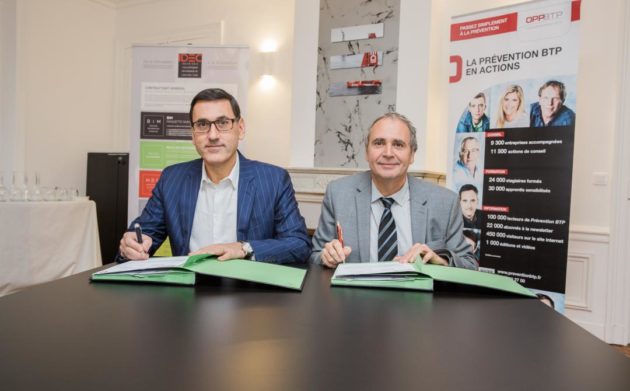 "It is important to work with IDEC, who is in charge here and therefore has the power to give a boost to safety prevention measures, which their clients and more generally those in the sector now expect. On top of this, this partnership will allow us to reach the firms that are partners to IDEC with whom we currently do not work. It's a fantastic way to go further with our measures."
Concrete measures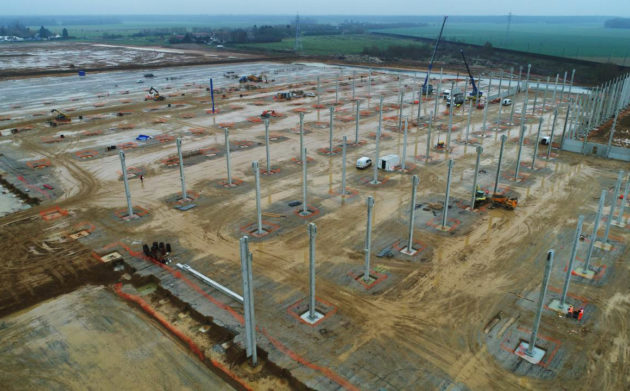 Signing this agreement has been followed by concrete measures being taken. "We feel that IDEC is really committed and determined to work alongside us on these safety measures," declared François BROCHET of the OPPBTP. As for Tony MORAIS, he gave more details about the precise measures that are going to be tested at a large project, the construction of France's biggest logistics warehouse for CONFORAMA that IDEC is in charge of. "The construction of the 180,000 m² warehouse that we are currently working on in Tournan en Brie will be used as a testing ground for carrying out this work with the OPPBTP.
That is why all of our work teams, Directors, engineers and foremen will be following a training programme aimed at improving the health and safety management of the workers at our sites. Our partnership firms will also be made aware of these measures. At the same time, we shall be setting up special safety lunches before each risky stage of the construction, such as the installation of the framework that is currently underway. The OPPBTP safety teams will also be invited to several meetings dedicated to health and safety run by IDEC's Head of Safety. In addition to that, a study will be carried out concerning safety and performance to get some feedback on the measures that have been put in place."