Last month, IDEC handed over the keys to a project for CBM in Le Mans (Sarthe) which was officially opened a few days ago in the presence of elected representatives and former ministers. This logistics project covering almost 14,000 m² designed and built by IDEC illustrates all of the skills within the firm from carefully designed architecture to personalised interiors and right up to the maintenance of the building during its first year of use. 
All of those involved brought together for the official opening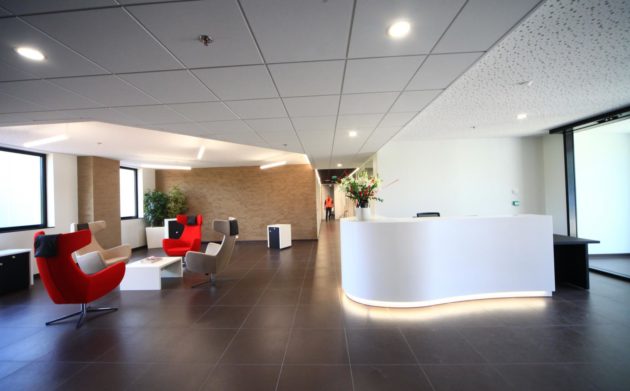 All of the staff from CBM in Le Mans, their partners, elected representatives and former ministers as well as the teams from IDEC got together a few days ago for the official opening of the new facilities for this key player in the distribution of spare parts for buses, trams and coaches. All of those who ensured the success of this project carried out in ten months by the teams from IDEC were able to discover a 14,000 m² project with some bold architecture, which fits in perfectly with the surroundings.
A project designed and built by IDEC
This building created to cope with the development of CBM which stocks 85,000 reference articles and delivers almost 300,000 parcels to its clients each year, was entirely designed by IDEC. Its in-house design team and architects designed a made-to-measure project satisfying all of its client's logistics requirements. The IDEC building teams took care of the construction of this project, which was carried out in just ten months respecting the initial schedule.
Refined architecture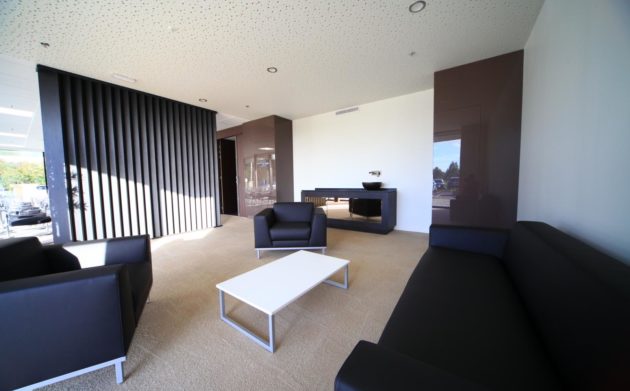 IDEC's support throughout this project involved a lot of work on the architecture of the building, in particular on the new 2000 m² headquarters for CBM. This involved a lot of work on the frontage, textures and colours and the external landscaping. For the interior, IDEC's architects focused on warm welcoming areas, with an attractive design for the reception of the firm's clients and prospective clients and to ensure the well-being of its staff. These interior design features included the choice of furniture, their design and made-to-measure assembly and the signs around the site. This project confirms IDEC's desire to offer its clients work areas with bold architectural choices inspired by their universe.
A year of maintenance
Thanks to its know-how of the construction and maintenance of the buildings they design and build, IDEC was chosen by CBM to carry out this monitoring for the first year and that contract may be renewed after that. This approach shows IDEC's capacity to offer its clients an all-round solution, from the start of their property project through the design, personalisation, construction, monitoring and maintenance.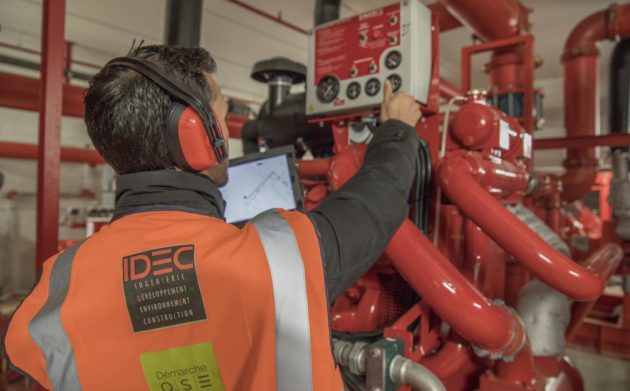 Trust IDEC with your property projects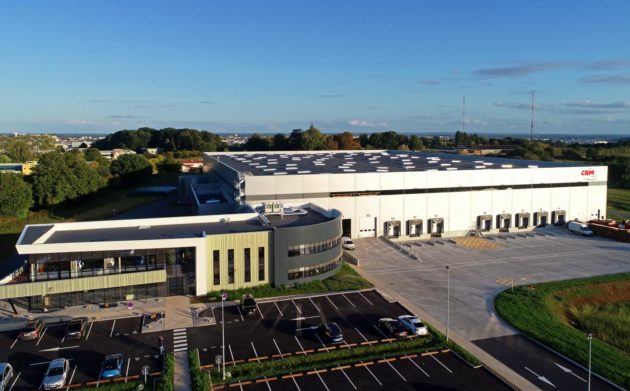 Like CBM, you too can rely on IDEC to design, build and take care of the maintenance of your property projects: logistics, service sector and industrial premises. Its teams of designers and builders will work with you throughout every stage of your project with a turnkey solution guaranteeing a commitment to deadlines, price and quality. From extensions measuring a few hundred square metres to the construction of new projects measuring between 5000 and 200,000 m², IDEC is there to satisfy all your requirements.