IDEC, leader in the design and construction of turnkey projects involving logistics, industrial and service sector premises, is currently working on an HGV maintenance unit for STAF in Berre l'Etang (Bouches-du-Rhône). Eight months after the start of work, we find out how work is going on this project, which is based around five buildings.
Designed and built by IDEC
STAF, which for forty years has specialised in refrigerated food transport with more than 750 heavy goods vehicles, works alongside the leading retail chains supplying them with frozen food, fruit and vegetables and seafood. In order to meet the requirements of a growth in its business, the firm chose IDEC to design and build new premises in the South of France completing a national network.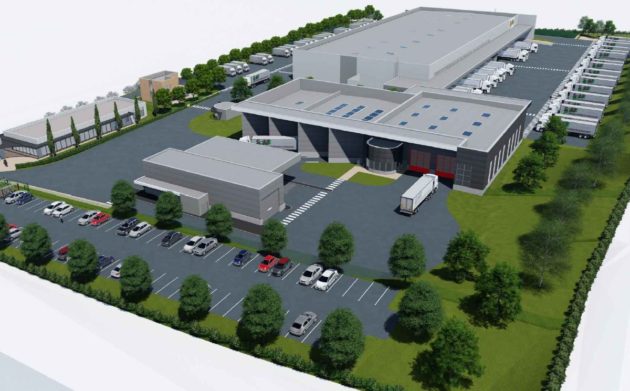 More than 3000 m² dédicated to STAF's logistics business 
This project designed by the architect and design team at IDEC is based around five buildings including in particular, a mechanics workshop with four ramps, a battery charging area, a truck wash area, an office block, housing for the caretaker, a storage area, fuel station and parking space for more than 100 HGVs. In all, these new premises in Berre l'Etang dedicated to the maintenance of the whole of the transport firm's fleet of trucks based in the South of France is spread over more than 3000 m². "This project is a perfect example of how we are able to carry out a wide range of activities with several types of buildings in one single project," explained Tony MORAIS, Managing Director of IDEC.
The IDEC teams are quick to respond and adapt
Building this project required a quick response and ability to adapt to satisfy the requests for changes in the project, both in the design phase and the construction. Since the operation first started, STAF has modified almost 30% of the initial plans to match its business requirements. IDEC was able to respond to all of the desires expressed by its client, even when work was well underway.
Four months of work before the handover
Eight months after the start of work, the IDEC work teams have managed all of the major structural work including the framework (metal and concrete) and the elevation. The building is almost 80% sealed and the cladding is in place on half of the buildings. Work is now focusing on finalising the technical aspects, the first fix and second fix with the woodwork going in, the architectural elements and the external layout. The project is due to be handed over in July.
Second joint effort between STAF and IDEC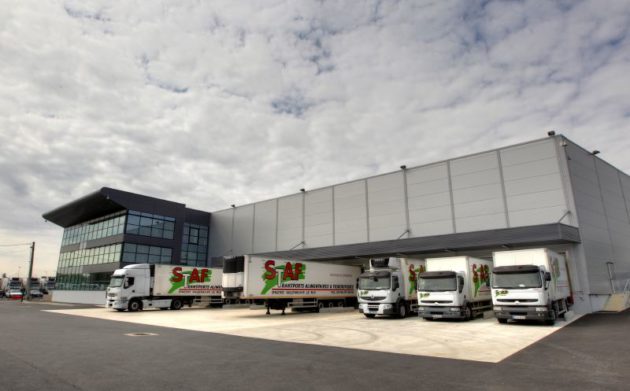 This project currently being built in the South of France is the second time STAF and IDEC have worked together. The two companies came together for the design and construction of the Paris headquarters for the transport firm with a workshop and refrigerated warehouse. Together these three projects covered almost 8000 m². In this ongoing partnership between STAF and IDEC, a third project is about to see work begin in Mitry Mory. "This latest project confirms the loyalty of this client, who has trusted us for more than ten years on individual projects," declared a pleased Tony MORAIS. "The STAF firm has shown an outstanding ability to progress and adapt to the refrigerated transport market."